My Philosophy about Massage Therapy.
Joseph D DeMichele L.M.T
Massage Therapy has come a long way. Massage Therapy can be a luxury, but more often than not with my clients, it is a necessity.
I graduated from the Susquehanna County Career and Technology School of Massage Therapy and I am well diversified in many types of massage modalities such as Swedish, Deep tissue, Sports massage and Trigger point therapy. I provide long slow, deep strokes, stopping to address problem areas to release muscle stiffness and muscle tension. This allows your nervous system to calm down, relax and move away from anxiety and toward a state of peace. My massage work with my clients is a team effort between you and me to get the results you expect whether for that one session or continuing as massage maintenance.
My philosophy around the body is much like that of a car, where you need to find a good mechanic and stick with him or her for several reasons. A key reason is that your therapist, just like a mechanic, will get to know your body and you don't need to explain the same story of your needs each time. As your massage therapist, I learn to understand the larger story of the unique person you are.
Additionally, as you get to know me better as your therapist, you will be more comfortable telling me what is working and letting me know what is not working or causing pain in the moment.
I bring a sense of compassion and a firm, masculine, nurturing quality to my work as a massage therapist.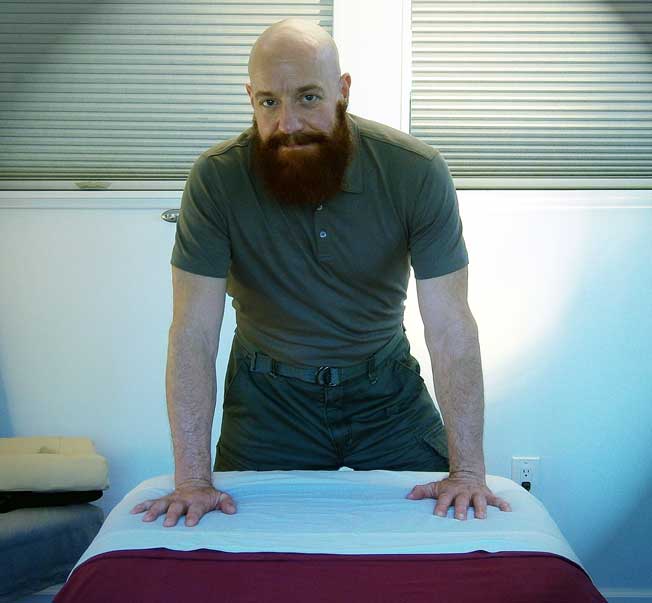 Joseph